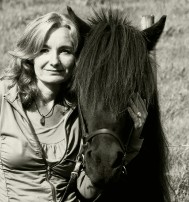 Andrea Zimmer Manager


I was born in 1966 in Rheinfelden/Baden and now live in beautiful Switzerland. In 2009 I successfully completed my apprenticeship as an animal naturopath, with focus on homeopathy and Chinese medicine in the naturopathic school Isolde Richter in Kenzingen.This training led me to animal welfare practice and care.Through my love for animals I have managed to create my dream job here in Switzerland.Our family has always had a lot of pets: dogs, horses, cats, rodents, birds and many more. Since my childhood there has been no time in my life without animals. You will benefit hugely from this expirience. Through my training as a veterinary practitioner, I am also able to reliably care for sick and needy animals and to carry out any drug administration orally or subcutaneously. I am a friendly contact, who focuses highly on my customers and their animals, as they are very important to me. Thus, care for your pets and your property will take place with much dedication and competence. It is very important to me that you are able to fulfill your obligations in a relaxed way or enjoy your holidays, while I take care for your pets. I do these tasks with a lot of love, enthusiasm and enjoyment. I wholeheartedly thank all the animals and pet owners who have crossed my path. I have learned a lot from them. Ulrike Kienzler is part of my pet nanny team. I am very happy to have such a loving, very reliable and competent colleague by my side. She is a great asset both professionally and privately.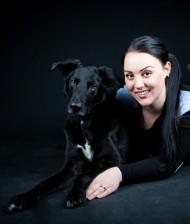 Ulrike Kienzler Freelancer
My name is Ulrike and I was born and raised in Freiburg in 1992. As a child my attention was always on animals. Ponies, sheeps, cows, guinea pigs, chickens and many more. I have experienced wonderful holidays on various farms with my family and have a sense of the different requirements for various species. In the last years I worked in a dog kennel in Freiburg and in 2015 I also completed my training as a dog hairdresser in Schleswig-Holstein. Working with animals is just great fun. In May 2017 I moved to Grenzach-Wyhlen and got to know Andrea Zimmer and her work. I was immediately interested in working with her.I now have developed a real friendship with her and we split the work between us. During the time I worked in the dog kennel, I was responsible for up to 25 dogs. Thus, I have a great sense of responsibility and I care lovingly for all animals. Additionally, a respectful approach to the animal owners is important to me. Of course, I do all the work conscientiously and reliably, so you do not have to worry about your pets during your absence. Thank you for your trust and I look forward to meeting you.